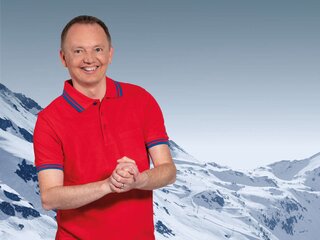 Numerous advantages at INTERSPORT Wolfart
We have constantly expanded and improved our services and standards over the last few years to guarantee you fun enjoying your skiing in Galtür.
Families first: children up to the age of 10 can rent skis and snowboards free of charge at INTERSPORT Wolfart if both parents rent skis or snowboards.
For example, you can pick your equipment up at our ski rental from 3 p.m. the day before without any extra charge. Children up to the age of 14 can ski particularly inexpensively with the free ski helmet. If you want to buy equipment after the test, 2 days of the rental fee will be taken off the purchase price.
You can also keep your rental equipment dry and safe overnight in the shop for a cheap fee. Anyone who rents their skis in Galtür for a longer period of time, always gets the best value – because 6=7, i.e. the 7th rental day is free. If you want to return the equipment a bit earlier, you will even get back the overpaid amount. Of course you can also switch between the different product groups at any time at INTERSPORT Wolfart. To make your skiing day in Galtür or Ischgl as relaxed as possible, we are there for you 7 days a week.
Our offer for groups
Up to 20 % early bird discount for groups
Groups with more than five adults get an early bird discount at INTERSPORT Wolfart in Galtür. Get 20 % discount for economy skis if paying in advance. Get 12 % discount on other products. Just start the online reservatione and put in our discount code:
validity period
code
23.11.2023 -
07.12.2023
OPENING
06.01.2024 -
26.01.2024
POWDER
12.04.2024 -
14.04.2024
SPRING
Discount offer
For bargain hunters: Get 30 % discount on ECONOMY skis within specified periods. Special conditions apply for our discount offer:
Free cancellation up to 1 day before departure

Online booking at least 7 days in advance
Payment in advance is necessary
Validity periods:
23.11.2023 - 07.12.2023
06.01.2024 - 26.01.2024
12.04.2024 - 14.04.2024
Friends of Galtür
1+1 Special
Friends are there for each other. They experience unique moments and memories with you that you will never forget. We in Galtür want to be just such a friend for you! That's why Galtür is celebrating the opening of the coming ski season with an 1+1 special. Whether ski pass, ski rental or ski course - one person pays, the second person is for free.
Book a skiing holiday in Galtür with your family, friends or as a couple and benefit from the 1+1 special at our ski rental. With the voucher code OPENING2022 you will receive a 50% discount on top skis and snowboards for 2 people - so the second person is free!
The 1+1 Special is valid for a rental period of 3 days or longer and in the period from 08 to 22 December 2023. Last day of issue (for 3 days) is 20 December 2023.