Galtür ski rental
INTERSPORT Wolfart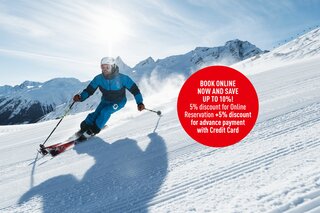 Free foot analysis
Every foot is as unique as a fingerprint. We measure your feet using modern scanning methods to assist you in choosing the right boots. No shoes that pinch any more from today – wanna bet!
Test&Buy
€ 50 scrapping bonus
Practically all alpine skis in our rental range are available to test in practice. Up to two rental days will be deducted from the purchase price! New: at the moment there's even a scrapping bonus for your old skis!
Our region
experience Galtür & Ischgl
All aspects of mountain sports. Whether it's summer or winter, our wonderful mountains offer enjoyment and adventure for all ages. From a map of the slopes to booking your accommodation, you will find the information here: