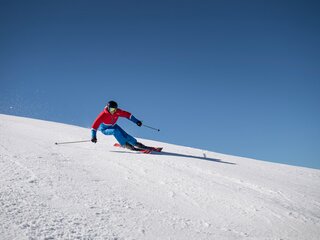 Galtür ski and bike rental
INTERSPORT Wolfart
Information about the Corona Virus
Du kennst Galtür bisher nur vom Skifahren im Winter? Bei uns gibt es auch im Sommer eine Menge zu entdecken! Miete dir in unserem Bikeverleih ein E-Bike oder erkunde unsere traumhafte Bergwelt in geführten Wanderungen. Abwechslung garantiert!
Hygiene ist uns wichtig
Hygiene war für INTERSPORT Wolfart in Ski- und Bikeverleih schon immer ein wichtiges Thema. Seit eh und je desinfizieren wir Skischuhe und Helme nach jedem Verleihvorgang. Aufgrund der aktuellen Situation stellen wir unseren KundInnen zudem kostenlos Handdesinfektion zur Verfügung. Aus Liebe zur Gesundheit.
Free foot analysis
Every foot is as unique as a fingerprint. We measure your feet using modern scanning methods to assist you in choosing the right boots. No shoes that pinch any more from today – wanna bet!
Our region
experience Galtür & Ischgl
All aspects of mountain sports. Whether it's summer or winter, our wonderful mountains offer enjoyment and adventure for all ages. From a map of the slopes to booking your accommodation, you will find the information here:
Test&Buy
€ 50 scrapping bonus
Practically all alpine skis in our rental range are available to test in practice. Up to two rental days will be deducted from the purchase price! New: at the moment there's even a scrapping bonus for your old skis!