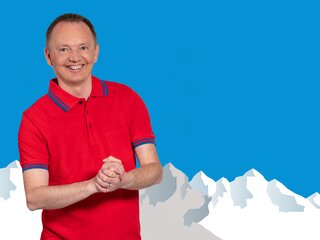 Sales & service
Top advice at INTERSPORT Wolfart Galtür
High-quality sporting goods and first-class service in Galtür
INTERSPORT Wolfart is your partner for summer and winter sports
Everything that is needed around Galtür in practice in sportswear and sports equipment can be found in our large range.
2 shops in Galtür – so our well trained team is waiting for you very nearby. Personal contact and advice are given top priority with us. Take your time to browse through our shops in Galtür. If your equipment needs maintenance and care, we can usually offer you the right service overnight. So you can enjoy it to the full again the next day.
Winter range
INTERSPORT is winter sports
Get a glimpse at what awaits you at our shop in Galtür. Ranges and services for your winter sports pleasure.
Ski Service
We get your edges & surfaces fit again!
Do your skis need a service for the edges and surfaces? Then you've come to the right place. State-of-the-art service machines and our employees with many years of experience deliver quality in a short time.